It's an area where locals are passionate about having a positive impact on the world and how they can make their most of their own backyard.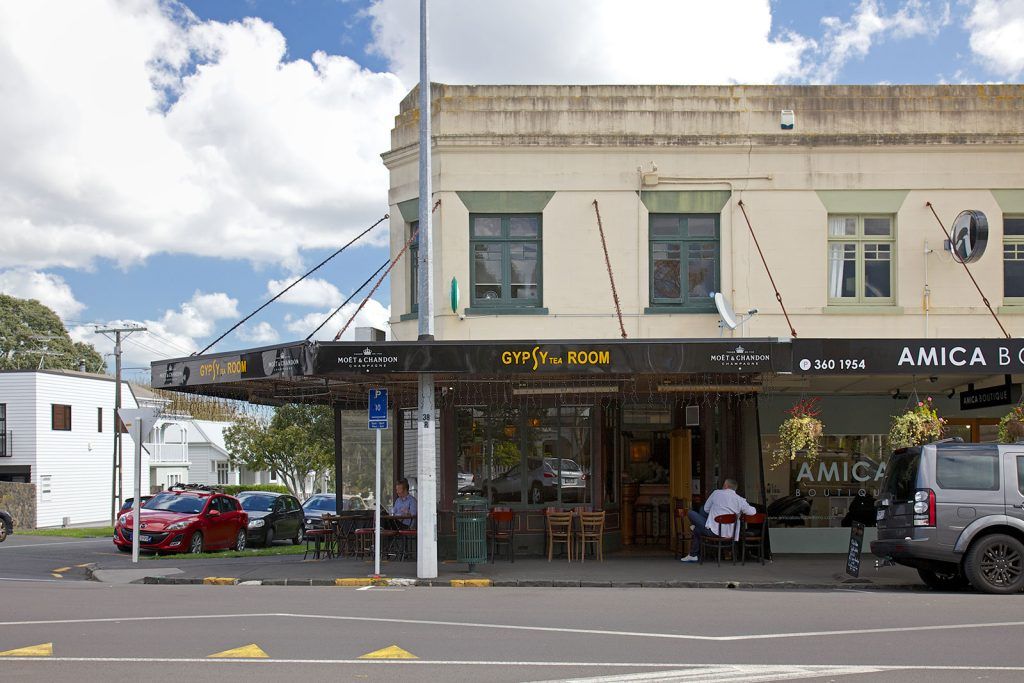 Grey Lynn is the stuff legends are made of. It is known for its artistic bent and inclusivity, where the locals are anything but ordinary.
Socially and environmentally conscious residents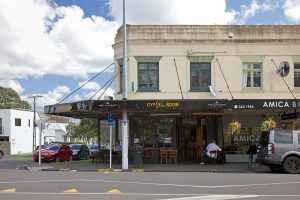 Down to earth conversations and local organic produce are prized. Gardens thrive, along with a vibrant social scene. While trendy, there is a tradition of socially and environmentally conscious residents who give back to their community.
The local shops include boutiques, cafes, bars, an organic grocer, and a butcher. Check out the Farmers Market at 510 Richmond Road each Sunday morning for the best local produce. Across the road is the Gypsy Tea Rooms, a local institution for party starter or nightcap.
Grey Lynn Park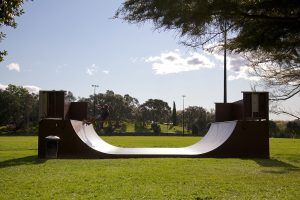 These days Grey Lynn Park remains a local focal point. Split into 3 sections the park features sculpture, playgrounds, extensive walks, sports fields, skateboarding half pipe and a sports clubroom. The park is home to the annual Grey Lynn Park Festival on the third Sunday of November. What began as a small gathering of Pasifika locals, has exploded to attract around 100,000 visitors. They come for the full day of music performances, 250 creative stalls, food of all descriptions, old-fashioned farming equipment and demonstrations, kid's entertainment, and historical re-enactments'.
Some streets were named after the early landowners mentioned, while others were given an artistic, cultural edge. Names include British personalities like John Dryden, Charles Dickens and John Everett Millais. While the context has evolved beyond old-fashioned English ideals, the emphasis on creativity is still lived and breathed today, reinforcing Grey Lynn's unique character.
For primary aged children schools include Grey Lynn Primary School or St Joseph's School. Secondary schools include Western Spring College, Auckland Girls Grammar, St Paul's College, Marist School and St Mary's College.
Today, Grey Lynn is fashionable but retains its unique creative heritage. With its wider streets and larger sections, Grey Lynn is a highly desirable inner-city suburb with a thriving cafe culture. Sir George Grey would be proud to know free-thinking is practiced – whether over a beer in the backyard, or at the local café. It's an area where locals are passionate about having a positive impact on the world and how they can make their most of their own backyard.
Grey Lynn's Architecture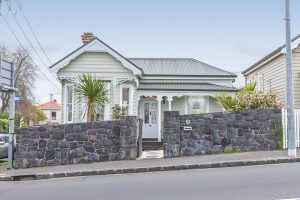 Housing development exploded between the 1880s and the First World War. The houses followed a standard wooden Bay Villa design. While well made, their construction was incredibly fast. They still stand today and are the world's highest concentration of 19th-century wooden houses.
In the 1990's Grey Lynn once again became a desirable suburb for up-and-comers. Grey Lynn's gentrification mirrored that of neighbouring suburbs St Mary's Bay and Ponsonby. With a new lick of paint, the century-old Villas that lasted the test of time now sit confidently amongst newer designs, stylish apartments, and town houses.
Notable buildings include the Grey Lynn Public Library designed in Neo-Georgian style, which opened in 1924. Worth checking out is the mural on the Williamson Road side of the Alway's Buildings. Renowned Nuean-born artist and poet John Pule designed it. Kelmarna Gardens embody the Grey Lynn spirit. "A city farm and organic community garden", it holds regular festivals and volunteer opportunities.
Grey Lynn's History
In a clockwise order Herne Bay, Ponsonby, Kingsland, Western Springs and Westmere bound today's Grey Lynn. Before such delineations, Pre-European Māori divided the isthmus of Auckland according to fishing and gardening systems for efficient food production. The wider area, which includes modern-day Grey Lynn, was named Opoutukēha – 'Poutukēha's Place'. Poutukēka was an ancestor who arrived on the Tainui waka.
After the 1840 signing of the Treaty of Waitangi, local iwi proposed a land gift of 3,000 hectares to the crown. Grey Lynn was part of this. Māori saw the land's potential as New Zealand's capital, and the trade benefits this would bring. Instead, the crown negotiated to buy the land for £200 and about £200 worth of goods and auctioned it off. Māori weren't to feature in the Grey Lynn area again until after the Second World War.
Residential development of Grey Lynn
Grey Lynn and the surrounding area underwent several changes of boundary, name (Newton and Sussex) and ownership. Most significant was the sale in 1847 to business partners James Williamson and Thomas Crummer. Their piece of the pie was much of modern Grey Lynn – bounded by Surrey Crescent, Richmond Road, Ponsonby Road, and Great North Road. The men kept the name from the previous owner, Surrey Hills Estate, and committed it to farmland for the next 40 years. Having acquired Crummer's share after his death, Williamson had a subdivision drawn up in 1883. It was one of Auckland's first major residential developments.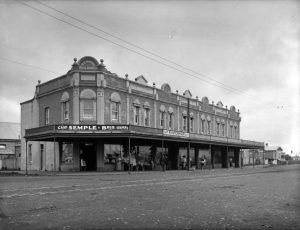 Showing the Richmond Buildings on the corner of Richmond Road and Francis Street, 1912. Sir George Grey Special Collections, Auckland Libraries
The actual name Grey Lynn came about in 1901. It honoured Sir George Grey after his death – a locally loved fellow with a colourful career. He was a soldier, writer, explorer, Governor of South Australia, twice Governor of New Zealand, Governor of Cape Colony (South Africa), and then 11th Premier of New Zealand. He served as MP for the area, and his political bent and rejection of the class system were evidently appreciated by the local populace. His passion for equality and independent thought lingers in the suburb today.
By 1902 a further 800 properties were created, total population numbering 4100. In 1914 the wetlands of Grey Lynn Park were put to productive use. The park was left out of the original subdivision because it was too hilly and wet. After a public petition, it was drained and levelled for the playing fields enjoyed today.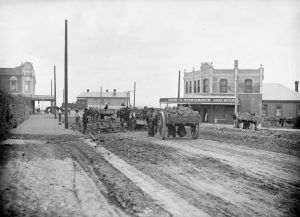 Workmen preparing for the tram service to Grey Lynn around 1919. Sir George Grey Special Collections, Auckland Libraries.
After the Second World War, many Pakeha families moved out of the city, afforded new independence with the motorcar. Suburbs like Grey Lynn were unkept, and homes turned over to renters. So, while houses were run-down, rent was cheap and there was good public transport. These conditions attracted a melting pot of diversity. Grey Lynn was home to migrants, creatives, LGBTQ, students, and artists. The government encouraged Māori to move to the inner suburbs. Many Pacific Island families followed. The area had a reputation for its pockets of free-thinkers and "anti-establishment types". There were also transients, alcoholics, and drug addicts at varying degrees of recovery. The area's dark period was in the 1970's. Racial tensions arose, and residents recall dawn raids as police racially profiled Māori and Polynesians.
Taking the good with the bad, the mix shaped the suburb into the colourful, inclusive, and vibrant area it is today, without pretence or snobbery.
St Josephs Convent, Great North Road, Grey Lynn, 1922. Sir George Grey Special Collections, Auckland Libraries.
St Josephs Convent, Great North Road, Grey Lynn, 1922. Sir George Grey Special Collections, Auckland Libraries.
Many Pacific Island families bought houses in the area and proudly retained the area's Pasifika heritage. Their presence remains prominent, evident by the number of active Pacific Island churches in Grey Lynn. However, Māori were encouraged to the outer suburbs by the government and left Grey Lynn over the next 30 years for South and West Auckland.
Grey Lynn has had its fair share of notable residents over the years. One is Dame Whina Cooper ONZ DBE – teacher, historian and community leader. Other residents include New Zealand music icon Dave Dobbyn ONZM, Feleti Strickson-Pua from Nesian Mystik and media personality David Hartnell MNZM.
Things to do, Places to see
Crumb
The perfect re-imagination of the old corner diary, Crumb Cafe is located in the heart of residential Grey Lynn. A perfect escape hidden amongst the villas and bungalows of Grey Lynn.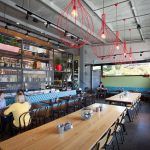 Bread & Butter Cafe
Specialising in traditional European breads, pastries and baking and using certified organic ingredients, Bread & Butter is a local favourite.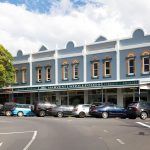 Harvest Wholefoods
The heart of Grey Lynn community, Harvest wholefoods offers certified organic produce and is staffed by knowledgeable, friendly people.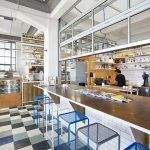 Kokako Cafe
Boutique roastery modern, light-filled cafe with gourmet coffee drinks & vegetarian light fare.